Overview

(current)
Kia Telluride 2021 in Nigeria
The 2021 Kia Telluride is a full-size SUV that offers a luxurious interior, plenty of cargo space and a powerful engine. It features a bold, muscular design with a striking grille, sleek headlights and distinct taillights. Inside, the Telluride is packed with the latest tech, including an 8-inch touchscreen, Apple CarPlay and Android Auto, plus an available 10.25-inch touchscreen. It also offers an array of driver-assistance features, including adaptive cruise control, lane-keeping assist, blind-spot monitoring and more. The Telluride is powered by a 3.8-liter V6 engine that produces 291 horsepower and 262 lb-ft of torque, and is available with front-wheel or all-wheel drive.
Show More
Do you want to be notified when a new Kia Telluride 2021 is available for sale in Nigeria?
Enter your email below to receive a notification anytime a new Kia Telluride 2021 is available for sale from verified dealers in Nigeria.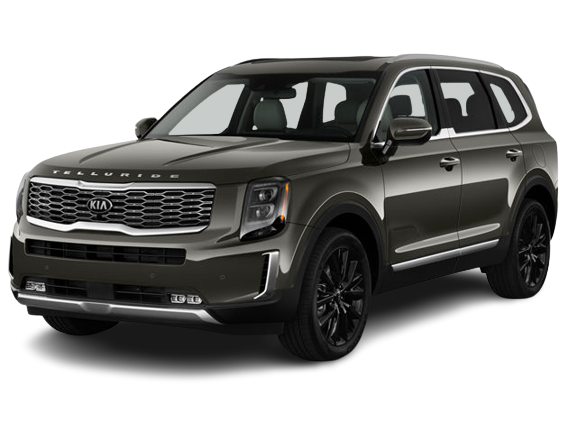 drive
AWD (All-Wheel Drive)
transmission
9-speed Automatic Transmission
User Reviews of Kia Telluride 2021
Customer Ratings
This score is awarded by CarsNg from the collective ratings average of the customers

CarsNG Score
This score is awarded by our team of expert reviewers after extensive testing of the car
Cars similar to Kia Telluride 2021