Overview

(current)
Honda Clarity 2020 in Nigeria
The 2020 Honda Charity Is A Great Sedan Outstanding For Its Engine Strength, Build And Speed. it is one of the best Honda's Powertrain-Technology Flagship, Sitting At The Top Of The Sedan Lineup With A Plug-In Hybrid, Hydrogen Fuel Cell, And Battery Electric (The Latter Recently Ended Production).The 2020 Charity Is A Second Generation Masterpiece Of The Japenese Car Manufacturer, Honda. It Is An Electric Motor With 120 KW (160 Hp) And 89 Mi (143 Km) Range, It Is One Of The Toughest Sean In The Honda Series With A Great Fuel Economy System. In Addition To Its Toughness And Speed It Is Sold At A Friendly And Moderate Price, In Comparison To The Higher Honda Sedan Models.
Show More
Do you want to be notified when a new Honda Clarity 2020 is available for sale in Nigeria?
Enter your email below to receive a notification anytime a new Honda Clarity 2020 is available for sale from verified dealers in Nigeria.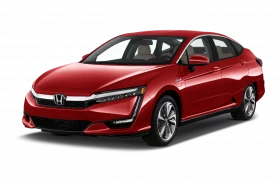 drive
FWD (Front-Wheel Drive)
User Reviews of Honda Clarity 2020
Customer Ratings
This score is awarded by CarsNg from the collective ratings average of the customers

CarsNG Score
This score is awarded by our team of expert reviewers after extensive testing of the car
Cars similar to Honda Clarity 2020