Overview

(current)
BMW Z3 2018 in Nigeria
The BMW Z3 is a two-seater sports car manufactured by BMW. It was the first modern mass-market roadster produced by the German automaker and was developed from the E36/7 platform of the 3 Series. It features a 2.8L straight-6 engine with 193 horsepower, a 5-speed manual transmission, a removable hardtop, and a soft-top convertible roof. It also features a sport suspension, power steering, and anti-lock brakes. The Z3 has a sleek and stylish design with a long hood, short rear deck, and a sloping hood. The interior is luxurious, with leather upholstery, power windows, and air conditioning.
Show More
Do you want to be notified when a new BMW Z3 2018 is available for sale in Nigeria?
Enter your email below to receive a notification anytime a new BMW Z3 2018 is available for sale from verified dealers in Nigeria.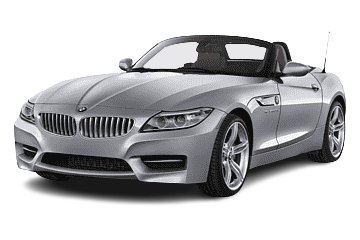 drive
RWD (Rear-Wheel Drive)
transmission
6-speed automatic transmission
User Reviews of BMW Z3 2018
Customer Ratings
This score is awarded by CarsNg from the collective ratings average of the customers

CarsNG Score
This score is awarded by our team of expert reviewers after extensive testing of the car
Cars similar to BMW Z3 2018