Overview

(current)
BMW M8 2016 in Nigeria
The M8 is based on the BMW CLAR platform,with strut and wishbone suspension at the front and multi-link suspension at the rear,The M8 is powered by a twin-turbocharged V8 engine This engine is rated at 441 kW (591 hp) at 6,000 rpm and 750 N⋅m (553 lb⋅ft) in the standard M8 model, with peak power increasing to 460 kW (617 hp) at 6,000 rpm, while torque remains the same for the M8 Competition model.The standard brakes consist of iron discs, with carbon ceramic brakes being optional The level of power assist for the brakes can be set to either 'comfort' or 'sport' mode using the iDrive controller, a feature which has been criticised for resulting in inconsistent brake pedal feel.it's affordable.
Show More
Do you want to be notified when a new BMW M8 2016 is available for sale in Nigeria?
Enter your email below to receive a notification anytime a new BMW M8 2016 is available for sale from verified dealers in Nigeria.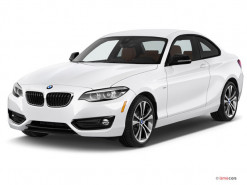 transmission
8-speed Automatic
User Reviews of BMW M8 2016
Customer Ratings
This score is awarded by CarsNg from the collective ratings average of the customers

CarsNG Score
This score is awarded by our team of expert reviewers after extensive testing of the car
Cars similar to BMW M8 2016