Overview

(current)
Acura Ilx 2016 in Nigeria
In IIHS testing, the 2016 Acura ILX received a Good score on all crashworthiness tests except the passenger's side front small overlap test and the headlights test, the latter of which it got a Poor rating (Good is the highest score). In the collision prevention test, the ILX received a Superior rating on the vehicle-to-vehicle category (Superior is the highest rating). The Acura Watch suite of driver assistance tech comes standard on the 2016 ILX. It bundles together forward collision warning, automatic emergency braking, lane departure warning, lane keeping assist, lane centering, and adaptive cruise control. Blind-spot monitoring and rear cross-traffic alert come standard with the Premium and Technology packages.
Show More
Do you want to be notified when a new Acura Ilx 2016 is available for sale in Nigeria?
Enter your email below to receive a notification anytime a new Acura Ilx 2016 is available for sale from verified dealers in Nigeria.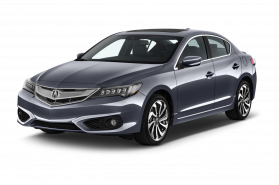 drive
FWD (Front-Wheel Drive)
User Reviews of Acura Ilx 2016
Customer Ratings
This score is awarded by CarsNg from the collective ratings average of the customers

CarsNG Score
This score is awarded by our team of expert reviewers after extensive testing of the car
Cars similar to Acura Ilx 2016